I DISRUPT, I UNTIE, I SOLVE

I designed this zine in collaboration with the Zabludowicz Collection's Emotional Supply Chains exhibition and third year students of the BA Culture, Criticism and Curation course at Central Saint Martins for a performance evening at the gallery, Empathy Flows. Through both critical writing and creative work, the publication explores the concepts of emotion and empathy in a networked society.

The publication is intended to be read one way, flipped over and read the other. The pages with the white background comprise of critical essays exploring the topic, whilst the pages with the black background consist of creative written or visual submissions. The narrative of the publication is constantly being interrupted by itself, whilst uncanny, accidental connections can be made between works.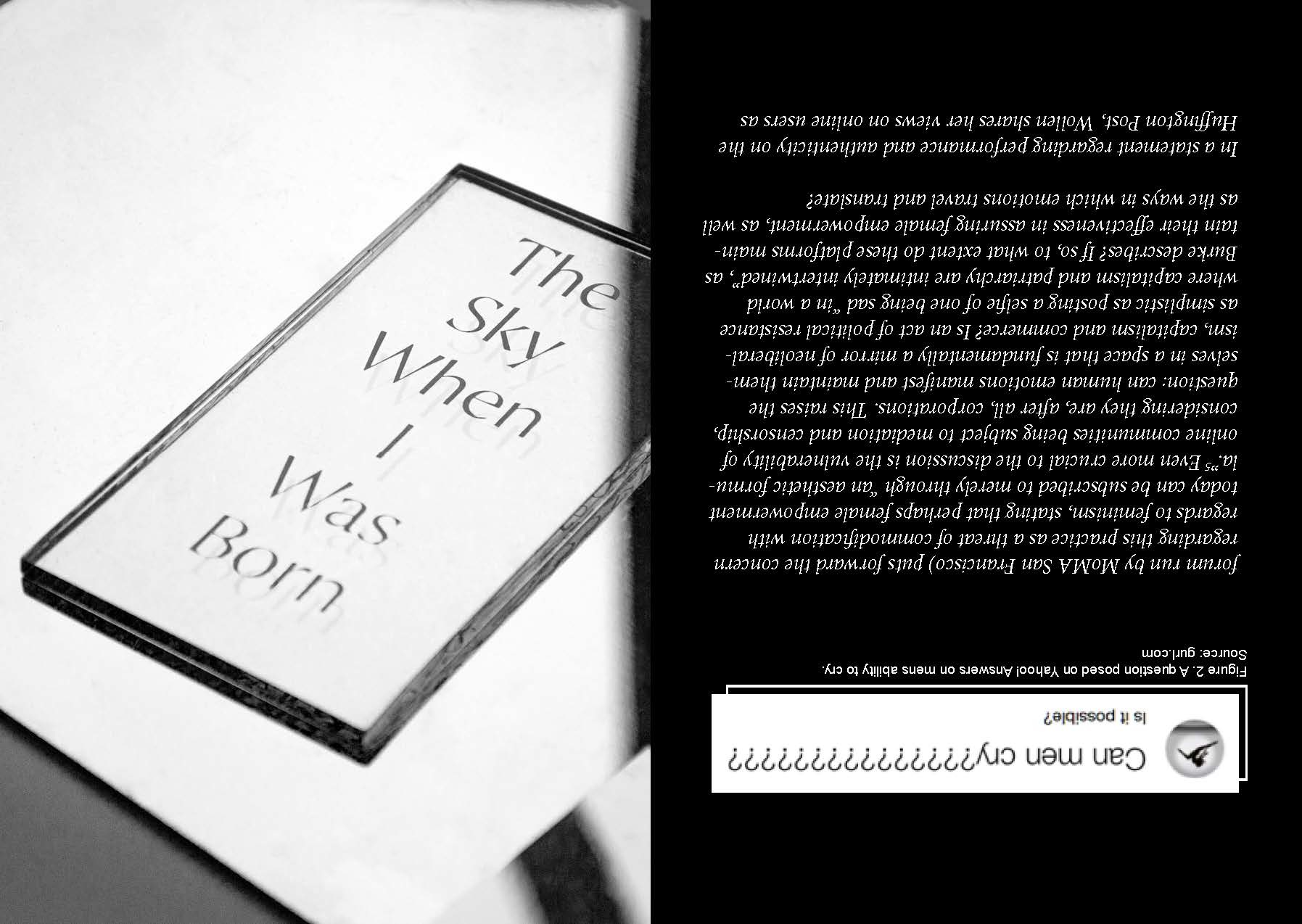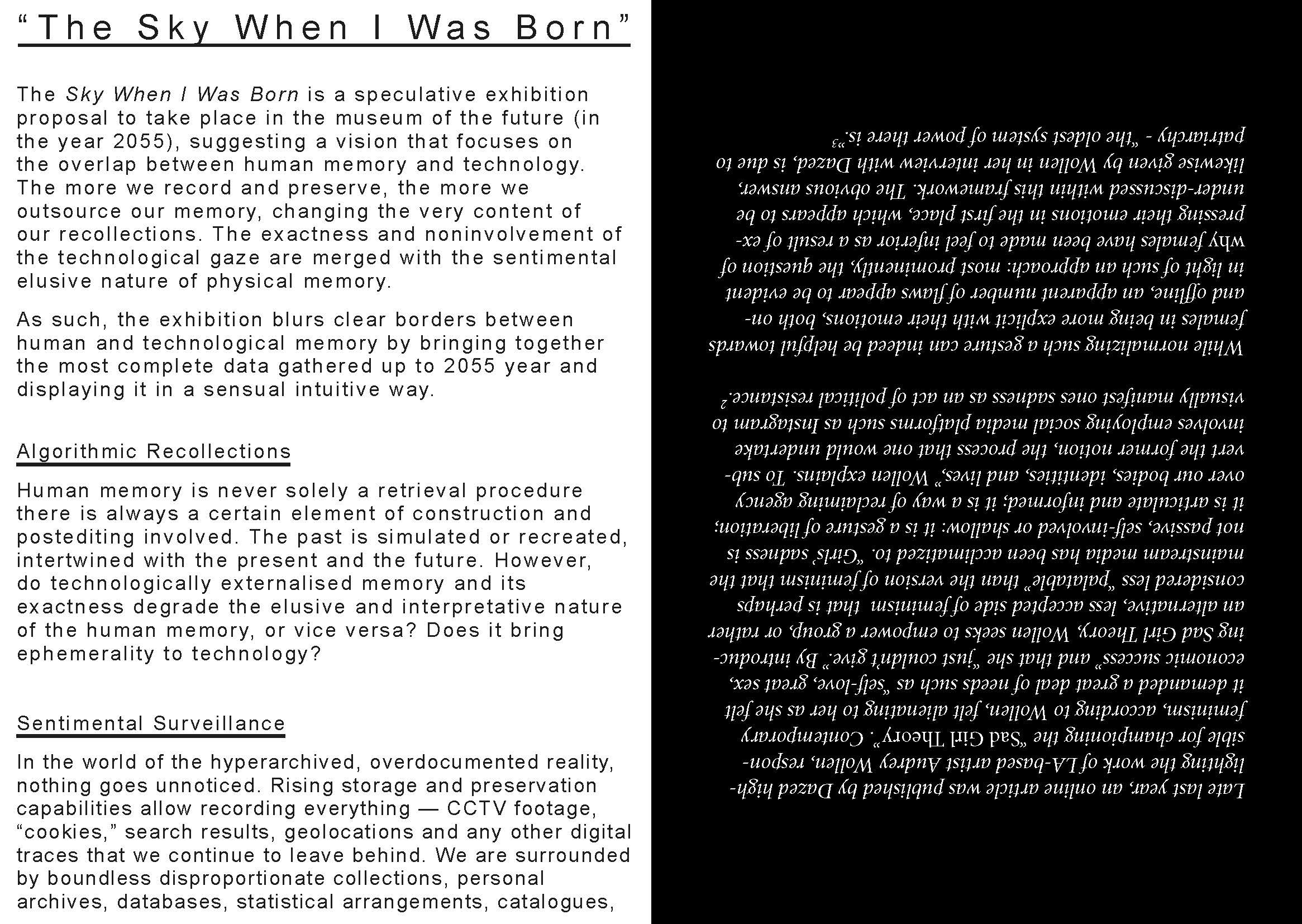 THE OTHER ︎